2020 "learn from TV man! We finished how to convey course.
We make people come near! The secret of disseminating information!
Last update date June 26, 2020
We want TV program ... many people that we usually see casually there to see!
Effort of TV man called this and idea, a lot of feelings are jam-packed.
Hint to be able to make use of in our life for production secret story of such a TV show is full!

"Art to attract people in the beginning" "has you are interested when you talk with what kind of turn and hear"
Do you not learn hint to be helpful by communication of nado daily life?
The held date and time, venue
Date :  Friday, June 26, 2020 from 10:00 to 12:00
Venue :  Izumi Ward government office 4ABC meeting room (the fourth floor) Izumi, Izumi-ku center north 5-1-1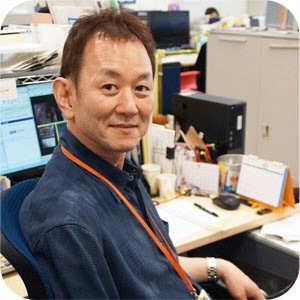 After experiencing free-lance director, we enter TV Asahi in 2000.
Of "Beat Takeshi! We cannot come!" "Time shock" "kuizugariben!" We successively hold many producers including "special program".
The "news station" synthesis desk serves, too.
In 2012, we move in the press bureau customer front desk part and continue up to the present day.

The offer number of people
The offer number of people : 20 people
Object: To want to study about communication happily
Tuesday, June 16, 2020 17:00 (when it does not reach capacity, we accept on first-come-first-served basis sequentially)
In the case of a lot of applicants, we take first priority toward Izumi Ward residence, attendance at school, the working and draw lots.
We will tell about result over email or telephone toward the defeat by Friday, June 19.
In full name, Address, Phone number, the generation (if there is) clearly stating e-mail address,
Apply at application form of homepage or email, telephone, FAX or window.
Please refer to following "application, reference" for application.
We manage personal information that had you fill out appropriately and do not use other than the course purpose at all.
You can see flyer of course from this
Adobe Acrobat Reader DC (old Adobe Reader) is necessary to open file of Portable Document Format.
Person who does not have can download free of charge from Adobe company.


To downloading of Adobe Acrobat Reader DC
Inquiry to this page
Izumi Ward General Affairs Department Regional Promotion Division
Telephone: 045-800-2391
Telephone: 045-800-2391
Fax: 045-800-2507
E-Mail address [email protected]