2020 "learn from TV man! How to convey course held report
Last update date August 7, 2020
[the date and time]
 Friday, June 26, 2020 from 10:00 to 12:00
[venue]
 Izumi Ward the fourth floor of the government office 4AB meeting room
[the offer number of people]
 20 people 
[the number of the applicants]
 24 (the day number of participants: 17)

We make people come near! The secret of disseminating information!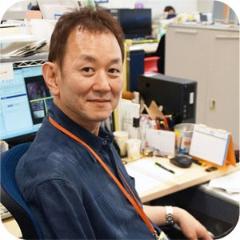 Lecturer Tadashi Kobayashi
[lecturer] The TV Asahi press bureau customer front desk part
  Tadashi Kobayashi


We watch the backside DVD of TV
About a "production of TV show"
 At first we learned state that a large number of staff that work was shared finely to produce TV show worked along role of each person while seeing DVD.
 Afterwards, we had you gave example and tell that the person in charge played an active part in program production produced program with feelings as professional concretely.

Skill of how to convey is initiated into by lecturer
i "how to convey"
 It was important that it involved person whom it wanted to report to tell and whom you wanted to tell how and learned that technique changed even into the news program now with the past.

The old days: We tell in turn in 5W1H
Just: We show that it becomes topics first and do the commentary afterwards.

Therefore we select carefully in telling and focus on one or two.

 With art of good how to convey:
Discovery (huh!) Surprise (ee?) Assent (indeed!) Sympathy (there is there is!) Give this
Thing that is concise if possible, and is concrete
How to convey changing by the times
Furthermore, you told about technique only by TV show.

Many questions flew!
Cormorant "questions and answers" (extract)
Q. Why is it that we sail up, and repeat the same thing after the commercial again without making conclusion just before commercial during broadcast of TV show?
A. Invention to prevent audience not turning channel during commercial, and audience rating from falling.
Audience rating adds up in one program finely and comes to be able to analyze.
Q. Commentator of variety show has role with good man evil, and do you speak along script under the meeting each?
A. There may be constitution to draw difference in opinion, but there are not script and meeting beforehand.
Q. There may be how to convey news in form such as double speed more briefly than now
A. That is effective for young person, but, as for the technique, it is generally difficult as age group of audience is wide.
Main voice of student attending a lecture
About the backside of TV:
We understood there being stagehand (the staff) in great numbers unexpectedly, difficulty with that.
Group professional (in the people working at the TV station). We are thinking, is particular than think. We felt the feelings.
About "how to convey:"
Not 5W1H, one served as a reference in what we wanted to convey most briefly.
It has a big, "who" "is for what" "to tell".
It felt that it became able to enjoy "to tell" by being too ordinary, and being aware of not having been thinking some other time.
From "most is short conclusion in what want to convey wanted to keep in mind to tell while thinking about thing earlier".
When, in example of old news and the present news, talk with today's young people; wanted to refer to.
From inhabitant of a ward activity support center
  This course is intended that we learn what kind of technique you use in "telling" in thing and TV station having you get closer to television transmission with interest interest by knowing the backside of TV station and utilize production of TV show for everyday life.
 We replied, "we are satisfied", and 60% replied, "we are approximately satisfied", and 40% and many people were able to be satisfied with "satisfaction of course" by questionnaire after course.
There were a lot of questions about television transmission and program by questions and answers and medium called TV was familiar at all, and a lot of to want to know TV station changed that it melted into our life to opportunity of attendance again and felt. We saved understanding to not having known that TV which we got used to in daily life was subject either and thing that we wanted to know, and it might have been at zukino opportunity to be going to be new.
 While people that this course was attended imagine job of the backside when they will watch TV in future, we watch more happily, and consciousness at time when "we tell" somebody what it is sincerely expects thing that can become dated.
 
  In closing, we had cooperation from Kobayashi of lecturer and were able to hold including finger disinfection at the time of room entrance, attendance including wearing of mask in this course safely.
 Thank you very much.
  In addition, we let you pray and be as we still hold course that it is for the making of opportunity to support local action in future in Izumi inhabitant of a ward activity support center.
Izumi inhabitant of a ward activity support center (Izumi Ward the first floor of the government office 104 window)
Phone number 045-800-2393 fax: 045-800-2518
E-Mail address [email protected]
Inquiry to this page
Izumi Ward General Affairs Department Regional Promotion Division
Telephone: 045-800-2391
Telephone: 045-800-2391
Fax: 045-800-2507
E-Mail address [email protected]