2020 "let's begin! We finished Zoom experience society (all twice) held guidance [additional offer].
Intellect profits! We raise ten wazaari courses 20 more!
Last update date February 9, 2021
Is it not connected to friend online? We actually operate Zoom and are experience-based course of all twice to support clearly.
The first learns usage of host (sponsor) side from usage on the participant side, the second.
We tell about hint of utilization method by local action!
The first Thursday, January 28, 2021 venue participation 9:30-12:00/online participation 10:00-12:00
The second Tuesday, February 9, 2021 venue participation 9:30-12:00/online participation 10:00-12:00
Izumi Ward the fourth floor of the government office 4ABC meeting room (Izumi, Izumi-ku center north 5-1-1) ※Wi-Fi is available on that day.
Or,
Participation (we recommend home.) online from place with the Internet environment
Free of charge
The number of participants
To 40 20 (can take lectures to two people because of one)
※Meeting room sets a ceiling of 20 ten.
The additional offer number of people
To 20 ten (can take lectures to two people because of one)
※In the case of a lot of applicants, we give priority to toward all people who can participate twice and Izumi Ward residence, attendance at school, working and draw lots.
One of the PC smartphone tablets which we can connect to the Internet (we recommend PC.)
※We can use camera microphone
※Necessary person take mouse.
※In smartphone, person you have take earphone.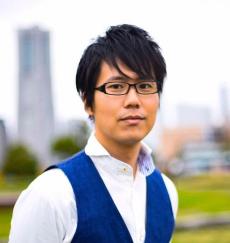 Lecturer Tomohiro Usui
Authorized NPO corporation citizen sector Yokohama Tomohiro Usui he
Manager for Yokohama-shi promotion of civic cooperation center public information, collaboration business charge
Until 2011 - present Yokohama community development college,
In the community development college business of collaboration in area of student with problem awareness
Take consideration into needs, introduction of support system from local visit society and individual consultation,
We inspected and coordinated.
In addition, is engaged in cooperation consultation with middle support group, response to consultation from group, company,
We coordinate.
You can see flyer of course from this.

Image of flyer
"We will begin! Zoom experience society flyer (PDF: 1,131KB)
Person (essential) who can transmit and receive E-mail
Person made local action and circle activity in Izumi Ward, which we want to begin from now on
Where online meeting is examined in Neighborhood Association Neighborhood Associations
Until Monday, January 18, 2021 17:00
We will tell about result toward all the members by E-mail by Wednesday, January 20.
You have you propose from application form of homepage, or apply by E-mail.
※We manage personal information that had you fill out appropriately and do not use other than the course purpose at all.
Application from application form is this
Application by E-mail is this
Write Zoom experience society application, full name, Phone number,
Please send E-mail to Izumi inhabitant of a ward activity support center ([email protected]).
As you send application form after confirming email in Izumi inhabitant of a ward activity support center, you input required items, and please reply.
When email does not arrive within two business days, please contact.
Adobe Acrobat Reader DC (old Adobe Reader) is necessary to open file of Portable Document Format.
Person who does not have can download free of charge from Adobe company.


To downloading of Adobe Acrobat Reader DC
Inquiry to this page
Izumi Ward General Affairs Department Regional Promotion Division
Telephone: 045-800-2391
Telephone: 045-800-2391
Fax: 045-800-2507
E-Mail address [email protected]