We finished "the good welfare course of ... comfort to join together from ... Yumegaoka" in 2020.
The welfare, it is the welfare smartly deliciously.
Last update date August 6, 2020
Date    Thursday, August 6, 2020 from 10:00 to 12:00 (we accept from 9:40)
Place     Izumi Ward government office 4AB meeting room (the fourth floor)
Tuition for free
Lecturer    

faruniente    Tatsuya Hagiwara
Yumegaoka DC       Itsuki Sekimo
Comfortable welfare facilities are in Yumegaoka.
We eat hot pizza and are place where wonderful craft is made.
What kind of thing are welfare facilities doing?
Where does coziness that people gather come from?
Two lecturers introduce charm of the new welfare.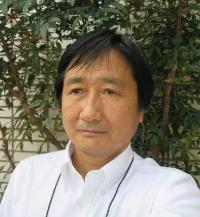 Lecturer Tatsuya Hagiwara
faruniente Tatsuya HagiwaraIt is him we
Meeting vice-director, Mayor who open social welfare corporation of working together building facility.
In 1985, we participate in caring of "the ntosunos" that is forerunner of "meeting to hold" during Meiji Gakuin University social welfare subject attendance at school and share intellectual impaired young people and animal breeding and farm art, activity such as ceramic art. After the establishment of meeting to hold, it is nyushoku in providing work facility, working together building. Director of meeting, Mayor who open the spots such as ceramic art, bread after the experience from 2003 of working together building facility. We launch working support facility "faruniente" which assumes farm art, Italian restaurant, bakery business in front of Blue Line Shimo-Iida Station in 2014. faruniente reached the fifth anniversary in November, 2019.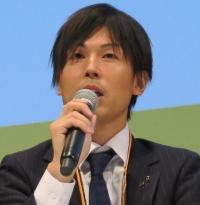 Lecturer Itsuki Sekimo
Yumegaoka DC Shigeki Seki he
Social worker, mental health welfare person. Toyo University Graduate School welfare society design graduate course being on the register roll. Representative of working continuation support type B office Yumegaoka DC.
Mayor of independence support home NEXT platform, group home riff service administrator.
We are engaged in enlightenment activity silver ribbon motion of mental disease (obstacle) from 2007 and move to Iwaki-shi, Fukushima with the Great East Japan Earthquake of March, 2011. Afterwards, we work on working support of person with a disability in obstacle welfare service office of affected areas. In Izumi-ku, Yokohama-shi where we were born and raised in April, 2015, we establish working continuation support type B office Yumegaoka DC. We aim at area and symbiosis of welfare while developing various welfare works in motto in "we grow up with area" from developing Yumegaoka district.
Anyone can participate
30 capacity
In the case of a lot of applicants, we take first priority toward Izumi Ward residence, attendance at school, the working and draw lots.
Please can contact Izumi inhabitant of a ward activity support center for person wanting day care at one time.
Until Wednesday, July 22, 2020 17:00 (as it reached capacity, offer closed.)
We will tell about result toward all the members by Friday, July 31.
In full name, Address, the generation, apply for Phone number (if there is) at application form of homepage or email, telephone, FAX or window clearly stating e-mail address and belonging group.
※We manage personal information that had you fill out appropriately and do not use other than the course purpose at all.
You can see flyer of course from this
Adobe Acrobat Reader DC (old Adobe Reader) is necessary to open file of Portable Document Format.
Person who does not have can download free of charge from Adobe company.


To downloading of Adobe Acrobat Reader DC
Inquiry to this page
Izumi Ward General Affairs Department Regional Promotion Division
Telephone: 045-800-2391
Telephone: 045-800-2391
Fax: 045-800-2507
E-Mail address [email protected]