2020 "thought is handed down! We taught plan and art of flyer and were finished.
Intellect profits! Wazaari course
Last update date January 13, 2021
Person who wants to publicize activity with flyer which wants to make flyer getting a lot of looks must see it!
We teach plan and art of flyer that thought reaches!
Wednesday, January 13, 2021 9:30-12:00
Izumi Ward the fourth floor of the government office 4ABC meeting room (Izumi, Izumi-ku center north 5-1-1)
The offer number of people
40 people
※In the case of a lot of applicants, we take first priority toward Izumi Ward residence, working, the attendance at school and draw lots.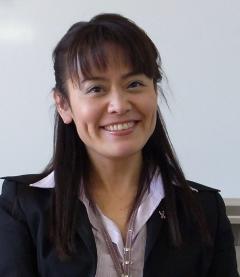 Shizuka Sakata
Shizuka Sakata he
NPO corporation gender equality ota director
We are from Iizuka-shi, Fukuoka
We join NPO corporation gender equality otao setup in 2003. Director takes office in 2008
[the lecture results]
We have a good reputation for plan and flyer making of course with pulling power, and requests occur successively from the local government and NPO in lecture from 2006 when we want you to tell the know-how and receive request in all metropolis and districts from Hokkaido to Okinawa in lecture, and the number of times exceeds 1,000 times in past lecture.
[book]
"People gather! We can stand in line! How to make (Kodansha +α new book) of course, event "understand well with example! How to make flyers (IE-NO-HIKARI ASSOCIATION) that people gather is called "the Bible of pulling in customers flyer of non profit organization".
You can see flyer of course from this.

"Flyer course" flyer
It is Neighborhood Association Neighborhood Associations or circle activity doing local action and which we want to begin now in Izumi Ward
Until Thursday, January 7, 2021 15:00
I will inform all the members result by Friday, January 8.
We have you propose from application form of homepage, or full name, the generation, Address, Phone number apply clearly stating e-mail address and group name (if there is) at email, telephone, FAX or window.
※We manage personal information that had you fill out appropriately and do not use other than the course purpose at all.
Application from application form is this
Adobe Acrobat Reader DC (old Adobe Reader) is necessary to open file of Portable Document Format.
Person who does not have can download free of charge from Adobe company.


To downloading of Adobe Acrobat Reader DC
Inquiry to this page
Izumi Ward General Affairs Department Regional Promotion Division
Telephone: 045-800-2391
Telephone: 045-800-2391
Fax: 045-800-2507
E-Mail address [email protected]