We carried out attractive rediscovery event "river walk" (the E-boat boarding experience second) around great Okagawa!
Last update date October 21, 2019
1 date and time
 Sunday, October 6, 2019 13:00-14:30
2 tour routes
 In front of Pier Sakura - Ooka River - Kisha-Michi Promenade - Akarengasoko (roundtrip)
3 contents
 We have you rediscover charm of town, river where oneself lives in and, toward the constituency system 100th anniversary, carry out event for the purpose of deepening attachment to area every month.
 As event that we were going to carry out in July was called off in typhoon, it became postponement in the beginning of October. We performed boarding experience of E-boat in great Okagawa and learned history and environment by doing living thing observation and garbage picking while hearing history guidance around large Okagawa and worked on beautification of river.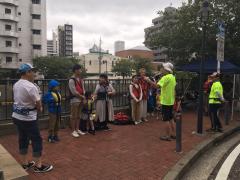 E-boat club explains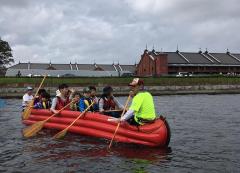 We rowed until before Akarengasoko!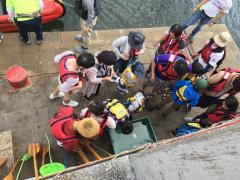 We observed creature of river.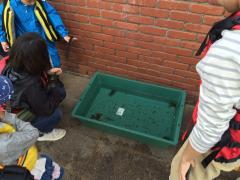 Inquiry to this page
Naka Ward Ward Administration Promotion Division
Telephone: 045-224-8128
Telephone: 045-224-8128
Fax: 045-224-8214
E-Mail address [email protected]