Sakae engineering works office
Last update date September 29, 2020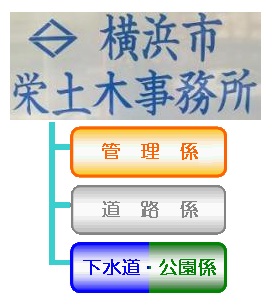 ---
In engineering works office, we perform maintenance, repair of road and the sewer, river and waterway.
In addition, we perform maintenance of imminent park and roadside tree.
Download page
Application of own expense construction such as act permission in park and private use permission when we install protection society warehouse, road is this.
Procurement notification "door (Yokohama city bulletin procurement notification is edition) of Yokohama, bid" of general competitive bidding item in Motoichi (http://keiyaku.city.yokohama.lg.jp/epco/servlet/p?job=KokokuList (outside site))
Information for Sakae engineering works office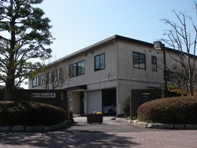 (image: 287KB)
---
Hours 8:45-17:00 (except Saturdays, Sundays and holidays, New Year holidays)
1-6-1, Kosugaya, Sakae-ku, Yokohama-shi
TEL: 045-895-1411/FAX: 045-895-1421
Engineering works office guide map
News from Sakae engineering works office
Such a thing that is familiar to living
When there is abnormality in other roads
About road, roadside tree
Adobe Acrobat Reader DC (old Adobe Reader) is necessary to open file of Portable Document Format.
Person who does not have can download free of charge from Adobe company.


To downloading of Adobe Acrobat Reader DC
Inquiry to this page
Sakae Ward Sakae engineering works office
Telephone: 045-895-1411
Telephone: 045-895-1411
Fax: 045-895-1421
E-Mail address [email protected]>