Good use of green infrastructure which fitted climate change
The new inundation measures by cooperation of various main constituents
Last update date December 28, 2020
With good use of green infrastructure
Good use of green infrastructure is way of thinking to utilize a variety of functions that natural environments have for social various problem solutions.
We merely name way of thinking to push forward farmland, river, forest place, rice field, the natural environments whole such as parks or environment and social capital maintenance and use that lived together of land generally with green infrastructure as well as meaning called "green, plant" "to be green".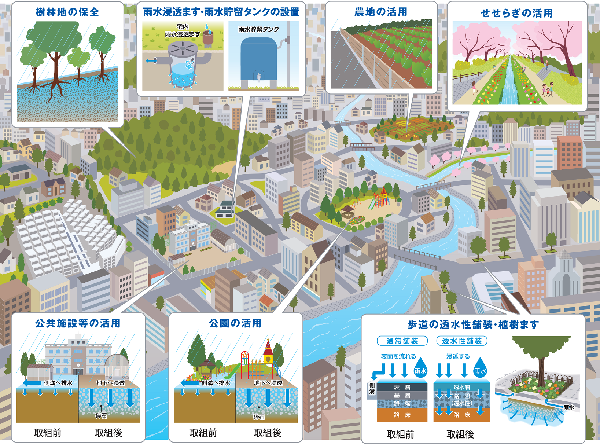 Green infrastructure utilization image
Green infrastructure explanation video
We made explanation video of green infrastructure inflection that we worked on as adaptation plan of climate change. Please see the following links.
Town development of Yokohama resisting heavy rain utilizing green infrastructure
Green infrastructure utilization as adaptation plan
The sewer business of Yokohama-shi worked on software measures such as hazard map for hard maintenance such as rainwater main line, rainwater adjustment reservoir and promotion support of self support community support for the inundation damage cancellation accompanied with progress of urbanization.

Rainwater main line (hard maintenance) wide at Nippa end

Hazard map (software measures)
However, in late years we add to past measures while increase, the tough inundation risk of natural disaster thought to be influence of climate change increases even more and promote approach utilizing green infrastructure as adaptation plan to minimize damage, and to evade.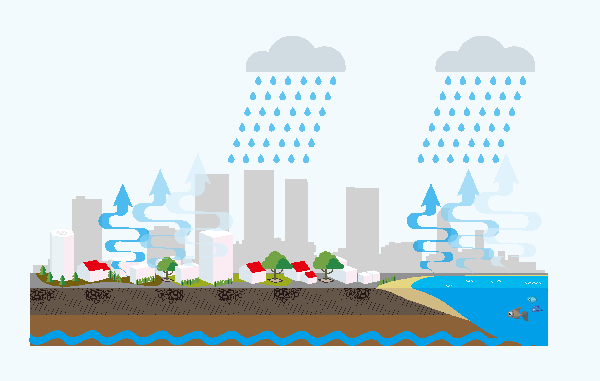 Town development utilizing green infrastructure
Adaptation plan is to minimize damage, and to evade for influence of climate change.
It is approach effective at all to utilize cultivation function of rainwater which green infrastructure has for the inundation damage by local torrential rainfalls as one of this adaptation plans and various functions such as reproduction of good water cycle.
Approach example utilizing green infrastructure
Park rests and is creation, biological diversity of peace, green infrastructure with wide function including heat island measures.
We catch opportunity of new establishment, update of facility to enhance function as green infrastructure of park more and, by substitution to the class of improvement and retention penetration rubble to permeable pavement of open space and mall, plan improvement of earth-water preservation, penetration function.

Soft-shelled turtle park (Kanazawa Ward)

Imajukuhigashi Park (Asahi Ward)
In the city, farmland of about 3,000ha spreads, and agriculture is carried out flourishingly at place that is familiar to citizen.
We perform approach to raise earth-water preservation, penetration function and productivity experimentally by plowing improving slant of farmland flatly and soil of field by approach of green infrastructure utilizing farmland deeply.
By this approach, we carry out effect inspection such as growth of osmosis and vegetables of rainwater in cooperation with scholar of agriculture and university.

Farmland in slant place

The deep cultivation business situation
Good use of green infrastructure done at home
We promote setting of rainwater penetration masuya rainwater retention tank in house by to cultivate groundwater as green infrastructure utilization possible at home in Yokohama-shi, and to keep waterside and green in good condition, succeed good water regime in the next generation. For more details, please see the following links.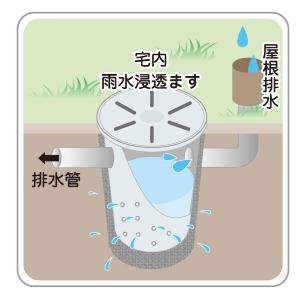 Rainwater penetration masu image in house

Water cycle image in residential land
Setting of rainwater penetration masu, rainwater retention tank in house
Inquiry to this page
Environmental Planning Bureau policy coordination department policy section
Telephone: 045-671-2432
Telephone: 045-671-2432
Fax: 045-550-4093
E-Mail address [email protected]