With Yokohama library school
Last update date April 9, 2019

With Yokohama library school
Intellectual stimulation to receive from researcher, expert playing an active part in each specialized field, encounter with new viewpoint, way of thinking, discovery ... of source of information (book, magazine, database) whom we did not know in library.
There is many "it is a pleasure studying" in "Yokohama library school".
General course "learning with book with people" to deepen intellect in library, "Yokohama library school", please participate!
---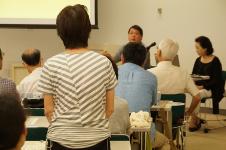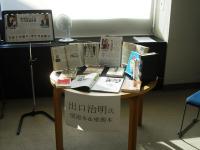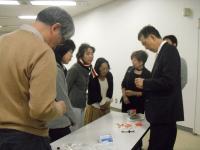 Concept
Of all of you "learn", and o opens a course in 2 series of "practical use course" that "culture course" to learn the highest results of research in science, technique, history, the field of arts and sciences including art learns knowledge to be useful for problem solution in life including law and management from to support from different angles.
Logo mark images "lighthouse lighting up "indicator (light) of the life" which is formed by learning culture" and "ship which we begin to row towards "solution" in the ocean" each.

Name
With meaning called "place of learning" that was not seized with genre and style, we named "Yokohama library school".

Course-style
I send in flexible course-style to theme including a great number of people, lecture type, talks type from a small number of people.

With book
Librarian of library introduces book in conjunction with theme of course. We go step further and can deepen learning without simply hearing lecture.

Cooperation with university and Specialized Agencies
It cooperates with university and Specialized Agencies inside and outside Yokohama-shi so that etsu can filter researcher, expert playing an active part in various fields as lecturer. [cooperation precedent]
Yokohama corporate management support foundation, Yokohama Archives of History, Yokohama-bijutsukan, Yokohama City University, law terrace Kanagawa, Japan map center, Osaragi Jiro Memorial Museum, Yokohama-shi Climate Change Policy Headquarters, others.

It is past step from "library cafe" to "library school"
We hold science cafe under independent corporation Institute of Physical and Chemical Research Yokohama Institute (current: Yokohama office) and cosponsorship in August, 2010.
We widen theme in the humanities, the field of social science in August, 2012 and change name to "Yokohama library cafe".
It is the highest and we win and we speak and carry out favorable reception 50 times as "place of intellectual information sharing" that can get the latest knowledge from researcher playing an active part.
We renew not only the academic field but also the field of practical use as general course that we adopted in "Yokohama library school" in July, 2017.
All 50 times of Yokohama library cafe tables (PDF: 158KB)


Adobe Acrobat Reader DC (old Adobe Reader) is necessary to open file of Portable Document Format.
Person who does not have can download free of charge from Adobe company.


To downloading of Adobe Acrobat Reader DC
Inquiry to this page
Board of Education Secretariat Chuo-toshokan investigation Documentation Section
Telephone: 045-262-7336
Telephone: 045-262-7336
Fax: 045-262-0054
E-Mail address [email protected]