What's wrong?
Final update date April 9, 2021
Welcome to "Totsuka no Doga"!                                                                                                      In Totsuka Ward City publishes videos that residents of the city can enjoy at home.
We will continue to upload various videos.
Please look forward to it. Let's find a video that we can enjoy together!
  booshi―
Entry No.1 "Parent's Classroom"
[Pregnant women must see! ] Congratulations on your pregnancy. For those who are new to mothers and dads living in Totsuka Ward to learn about how to spend during pregnancy, childbirth, and child care is being distributed. Click here for details!
Entry No.2 "Totsuka Women's Sports Online Course"
[Popular soaring! ] Based in the ward, athletes of women's sports teams active in Japan and abroad will explain the rules of exercise and competition that can be done at home in an easy-to-understand manner with videos. Let's check the video and eliminate the lack of exercise! Click here for details!
[Pickup]
■ soccer ■ Softball ■ rugby
Entry No.3 "Totsuka Reading Channel"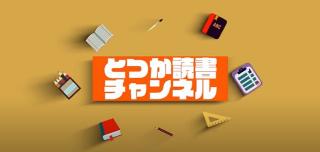 [NEW! ] This is a video about reading produced by Totsuka Ward Library produced a video about reading. This time, we will deliver three videos of book repair that were frequently requested by schools and reading-related facilities.
Entry No.4 "Let's go to the election for the first time!"
We will distribute videos to make elections feel closer together with election and democratic mascots "Icot Jr." and Totsuka Ward mascot "Icot Jr.". Click here for details!