Bicycle traffic space maintenance
Final update date July 8, 2020
Bicycles are light vehicles and are basically driven on the left side of the road.
In Yokohama City, we are promoting the development of bicycle traffic spaces so that bicycles can run safely, avoiding contact with cars and collisions with pedestrians.
In selecting the maintenance form, based on the national guidelines and the policy of the Yokohama City Bicycle Comprehensive Plan, etc., based on the principle that bicycles are "vehicles", in principle, traffic conditions such as the regulation speed and traffic volume of cars for each route After considering, select an appropriate section and select.
All of the commuting space is partly based on the color (definition) color.
Self-transfer vehicle-only service zone
All of the commuting space is partly based on the color (definition) color.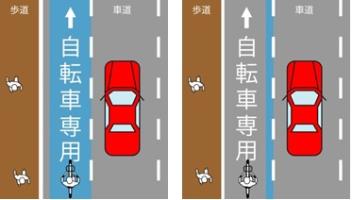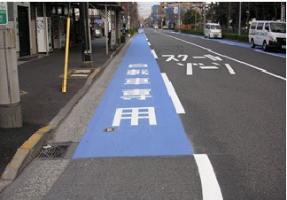 Mixed car road (arrow root road surface)
Yahane-type road surface display (basic color)
self-transfer mark
Yainmote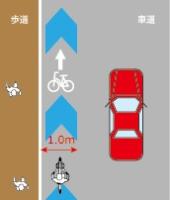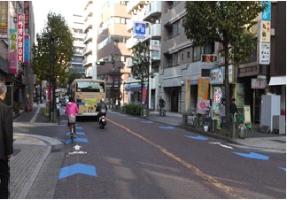 About bicycle traffic space maintenance execution plan
Based on the Yokohama City Bicycle Traffic Environment Improvement Guidelines, areas where there are many bicycle use and bicycle-related accidents, such as around railway stations, and areas where improvement of the bicycle use environment is desired are designated as `` priority areas '', and approximately 5 years for each area We have formulated a "Bicycle Traffic Space Improvement Action Plan" to complete maintenance.
Adobe Acrobat Reader DC (formerly Adobe Reader) is required to open PDF files.
If you do not have it, you can download it free of charge from Adobe.


To download Adobe Acrobat Reader DC
Inquiries to this page
Road and Highway Bureau Road Department Facility Division
Telephone: 045-671-2731
Telephone: 045-671-2731
Fax: 045-651-5443
Email address: [email protected]