Volunteer registration system Seya ward human resources bank "Mate"
In Seya Ward calls human resources who make use of their experience and knowledge in various fields to volunteer as "mates". Registered "Mates" will receive requests from Neighborhood Association / Neighborhood Associations, Children's Association and facilities for the elderly, show their special skills and skills in local activities and lifelong learning for citizens, and play an active part. We look forward to your registration.
Final update date April 2, 2021
What is Seya Ward Human Resources Bank "Mate"?
In Seya Ward calls registered volunteers "Mate". "Mates" contribute to local activities and lifelong learning by receiving requests from the client, showing off their special skills and skills at events, and giving lectures as instructors.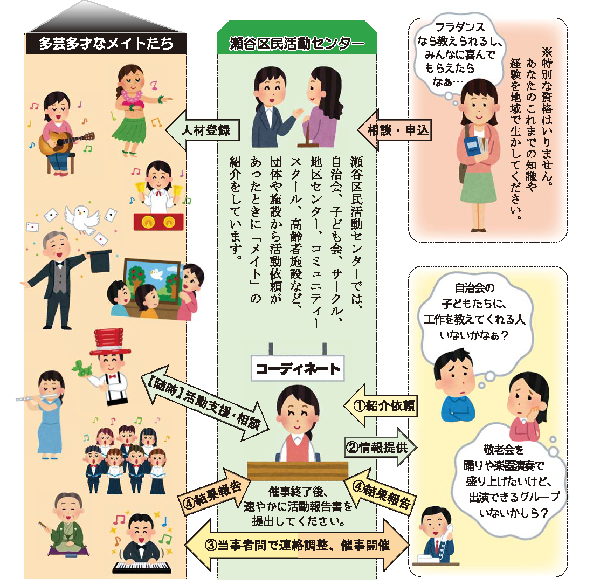 About registration to mate
Individuals and organizations that can register
Understand the purpose of lifelong learning and social activities, and have the willingness to utilize various knowledge, experience, skills, skills, etc. as volunteers in the community.
To cooperate with each event hosted by the Seya Residents' Activities Center
Not for profit, religion, or political activities
Please fill in required itemsReception hours the application form for the human resources bank "Mate" registration, and be sure to bring the applicant directly to the Seya Residents' Activities Center window in the application center. We will interview you about the activities at the time of new registration, so please bring a flyer, photo, work, etc. that shows the activities.
Download the registration application form (PDF: 137KB)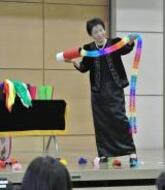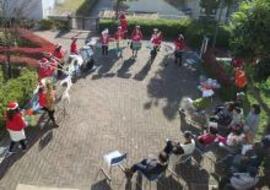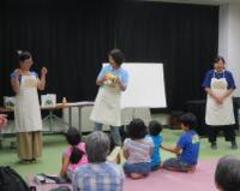 Registration Application Reception hours of
From 10:00 to 17:00 except closed days (the third Sunday of every month, the year-end and New Year holidays)
※We recommend that you call us in advance for the date and time of application.
Renewal and registration period
It will be updated once every three years, and you will need to submit a new registration application. We will revise and issue a "Mate Guide" based on the updated information. Please note that if you are registered halfway, it will be updated all at once. At the time of registration renewal, we may conduct interviews on activities.
Change / Deletion of registration
Registration changes and registrations are deleted as needed.
If there is any change in the registered contents, please contact the Seya Residents' Activities Center immediately.
At the time of simultaneous renewal of registration, if there is no procedure for renewal application, registration will be deleted.
Registration may be deleted if it is deemed that it does not conform to the purpose of this system.
Know and examine the currently registered mate
Search from Kanagawa Lifelong Learning Information System "PLANET Kanagawa".


Move to PLANET Kanagawa "Trainer Human Resources Information Search Screen" (external site)
※How to Use Human Resources Search
Press the search button above. → We move to Kanagawa lifelong learning information system "PLANET Kanagawa". → Press the "Leader / Human Resources" button. → Press "Select activity area", select "Seya Ward" to press the "Search" button.
Requesting an Activity to a Mate
We coordinate places for "mate" activities with local activity groups, facilities, schools, PTA and Neighborhood Association activities. For those who are looking for instructors for events and learning, we will introduce human resources that are suitable for the purpose. Please feel free to contact us.
Request for Introduction and Information Provision
Please tell us your request directly at the counter or telephone. Introducing "Mate" from the registered information. At the Seya Residents' Activities Center, we hand out a human resources bank "Mate" guide at the counter. Please refer to the list of registered human resources.
I'll give you a contact when the coordination is completed. Please follow "Cost" and "Notes" and hold them while coordinating with each other.
In consideration of volunteer activities, both the client and the mate must discuss and decide in advance within the range deemed necessary as actual expenses such as transportation expenses and material costs.
We cannot respond to requests for profit, religion, or political activities.
We do not introduce individuals (only groups and public facilities are introduced)
If an accident occurs during the implementation from the meeting of the activity, please resolve the matter between the parties.
Adobe Acrobat Reader DC (formerly Adobe Reader) is required to open PDF files.
If you do not have it, you can download it free of charge from Adobe.


To download Adobe Acrobat Reader DC
Inquiries to this page
Seya inhabitant of a ward activity center
Telephone: 045-369-7081
Telephone: 045-369-7081
Fax: 045-366-4670
Email address: [email protected]