What is play park?
We climb a tree, and, through play that was not readily possible every day including muddy play, iku crosses independence and sporting blood of children, and play park is amusement place, place to stay that can grow up lively.
Last update date January 10, 2019
We lose verboten as much as possible so that children can play with all one's might,
It is activity that valued that we play own responsibility freely.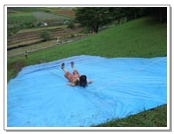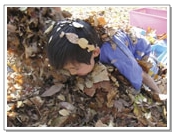 ---
Characteristic of play park
●Various play is possible
Free play assuming playing own responsibility is possible.
Mud play, rope swing, open fire, work, slider, fallen leaves pool
Through play that was not readily possible using the topography and tree in park every day of child
We bring up independence and sporting blood.
※Activity content varies according to each play park, time.
So that playreader enlarges child's way of playing, and big accident does not happen
We always meet child and widen free play when we watch,
We are a necessary person for play park.
Play park by citizen's group led by local action, volunteer nonprofit; is voluntary
It is social movement. In addition, individual, anyone of group using freely free that we approve of purpose
We can do it.
Furthermore, Yokohama-shi aims…
●It is activity of the local main constituent
In the play park, local inhabitants play a key role in area, and local children in fitness
It is activity to bring up. Not only child but also adult participates in play and event freely, and of children
It becomes important support hand by watching play.
●The government collaborates with citizen and brings up children
Share common purpose, the government "brings up child at ease" with citizen, role allotment
It is activity by citizen and administrative collaboration that we build relationship of mutual trust each other and push forward while doing.
There is such an effect
Let alone upbringing that child is healthy in the play park local communication through child
It becomes base promoting activation of use of park.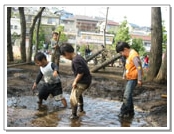 Inquiry to this page
Environmental Planning Bureau greenery part greenery maintenance section
Telephone: 045-671-2650
Telephone: 045-671-2650
Fax: 045-664-2588
E-Mail address [email protected]