Notice of facility
Last update date April 10, 2019
3-20-1, Tsurumichuo, Tsurumi-ku Tsurumi Ward the second floor of the government office
Telephone: 045-510-1694
From Monday to Sunday: From 8:45 a.m. to 5:00 p.m.
On Wednesday: From 8:45 a.m. to 9:00 p.m.
On (Wednesday after 17:00, open agency Saturday, Sundays and holidays when you are not doing), come from fire department side doorway (night doorway) (PDF: 102KB) in ward office shut agency.
Facility check day (once a month), New Year holidays
Activity center bulletin board in ward office bicycle parking lots "warm"; equal; but tell.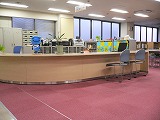 We are together, and welcome to inhabitant of a ward activity center!
Please call out to consultation casually.
---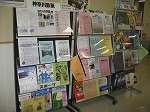 Flyers of various courses and concerts such as volunteer, hobby, sports are prepared.
In addition, we want to introduce their activities and want to publicize event and want to recruit members!
We look forward to information of such group, group.
We can read information such as main social movement group, lifelong learning group which moves into action in ward if you can call the staff.
---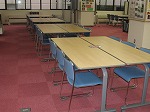 It is meeting and space that is available to make arrangements.
※Group registration (please see usage guidance) and reservation are necessary beforehand.
---
Adobe Acrobat Reader DC (old Adobe Reader) is necessary to open file of Portable Document Format.
Person who does not have can download free of charge from Adobe company.


To downloading of Adobe Acrobat Reader DC
Inquiry to this page
Is together; inhabitant of a ward activity center
Telephone: 045-510-1694
Telephone: 045-510-1694
Fax: 045-510-1716
E-Mail address [email protected]