The town of Hodogaya Ward art 
The spread of songs of Hodogaya inhabitant of a ward school festival, inhabitant of a ward gallery, inhabitant of a ward coherence type concert, ward
Last update date March 12, 2020
Hodogaya inhabitant of a ward school festival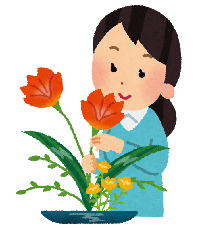 Group belonging to inhabitant of a ward school festival executive committee spends in March in the next year from September and, in public hall, Iwama Community/Civic Plaza, carries out Hodogaya school festival "inhabitant of a ward photo exhibition" "inhabitant of a ward entertainment festival" "tea party" "flower arrangement exhibition" "contact concert" "child art theater" "elementary school elementary school student concert" "elderly person exhibition" "chorus festival" and "hodogaya DancePerformance" as culture event.
※It was decided that "hodogaya DancePerformance" canceled holding for new coronavirus infectious disease extended prevention. I'm very sorry, but we would appreciate your understanding to all of you who waited expectantly for holding.
The 32nd Hodogaya inhabitant of a ward school festival
State of the 31st Hodogaya inhabitant of a ward school festival

hodogaya DancePerformance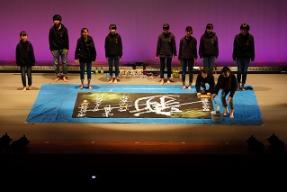 Child art theater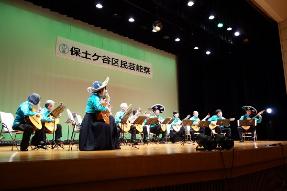 Hodogaya inhabitant of a ward entertainment festival
Inhabitant of a ward gallery business
We display culture work of inhabitant of a ward to display case which we installed in two places in the first floor of the ward office and Hodogaya Station building. We introduce display work of inhabitants of a ward using mediums such as homepages so that work is seen in many people.
Inhabitant of a ward gallery display work

Urban art display work (fish print)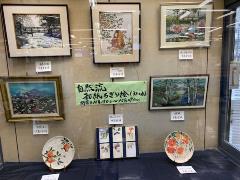 Inhabitant of a ward gallery display work (tear off picture)
Inhabitant of a ward coherence type concert
We carry out concert with orchestras which local came from for the purpose of having you offer music that is excellent quality to inhabitants of a ward and enjoy casually and invite inhabitant of a ward free. We hold community-based concert that even with parent and child can participate in casually.
Hodogaya community orchestra (the outside site)
The 14th Hodogaya inhabitant of a ward concert

Hodogaya Ward 14th inhabitant of a ward concert
State of the day
It was held on July 7, 2019.
There was fewer than the unfortunate number of people that had you apply for visitors in having been rainy, and I was sorry for weather, but was able to enjoy live performance of orchestra.
Performance content
①Flushing Win's (station wagon Dell roast)
②Forget me (Bach/lead arrangement)
③dai ⼀ suite (Holst) for wind music
④Old-fashioned dance music and aria third suite (Respighi) for lute
⑤Comic opera "bat" overture (the Johann Strauss second)
⑥Fantasy overture "Romeo and Juliet" (Tchaikovsky)
Conduct ︓ God ⽥ shogo
The song spread business of ward

Song chorus of hodogaya ward
Chorus where song "our town, Hodogaya" of ward that we established in commemoration of the Hodogaya constituency system 80th anniversary in 2007 are organized in inhabitants of a ward appears on events and works on the spread.
Related site
My town Hodogaya exercises
Our town, Hodogaya score♪
Song score (PDF: 53KB) of hodogaya ward
Adobe Acrobat Reader DC (old Adobe Reader) is necessary to open file of Portable Document Format.
Person who does not have can download free of charge from Adobe company.


To downloading of Adobe Acrobat Reader DC
Inquiry to this page
Hodogaya Ward General Affairs Department Regional Promotion Division
Telephone: 045-334-6307
Telephone: 045-334-6307
Fax: 045-332-7409
E-Mail address [email protected]