University, city partnership meeting
Town where area is connected to university
Last update date March 1, 2021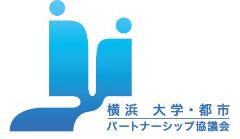 As place of exchange of opinions of the city university president, director and The Mayor of Yokohama, we established on March 14, 2005 to make use of accumulations such as intellectual resources which university in the city had abundant, and to realize vitality and city full of charm in cooperation with citizen, company, administration.
From 2014, 2 universities which was next to the city were added and, as of April, 2020, became 29 university (※).
(in the case of ※ University/junior college part juxtaposition, we count with 1 university.)
We are hard on 300 people by "town where area is connected to university" present quiz campaign - lottery! ... ※It was finished.
We present book card 500 yen share and goods set of university, city partnership meeting participation University to 300 people by lot when we have you apply in answer to quiz and questionnaire during campaign period!
It was finished.
(from January 4, 2021 to February 28, 2021)
Campaign site is this place
Yokohama University Festival
"Yokohama University Festival 2019" looks held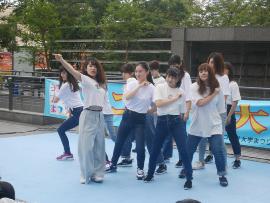 By Twitter disseminate information
By Yokohama University Festival, we started disseminating information by Twitter in July, 2019!
We send information in conjunction with Yokohama University Festival!
Follow, reading is this → http://twitter.com/Ydaigakumatsuri (the outside site) (the outside site)
If there are any environment (PC, cell-phone, smartphone) that can use the Internet, anyone can read.
Twitter is communication service in the Internet to post short sentence information within 140 characters, and to read. (American Twitter company runs.)
Please refer to Twitter help center for usage and question of Twitter itself.
The thirteenth University, city partnership meeting convention
※In 2020, it was called off for new coronavirus infectious disease extended prevention.
Afternoon of Tuesday, June 11, 2019 from 2:00 to 4:00
Mayor's Residence (2, Oimatsucho, Nishi-ku, Yokohama-shi)

Group photo

The mayor greetings

Toyo Eiwa University "comfortable school in the forest" (approach to environment)

Toyo Eiwa University "comfortable school in the forest" (approach to environment)

"Approach advisory of foreign student employment support"

Discussion meeting
Yokohama Kanagawa foreign student employment promotion program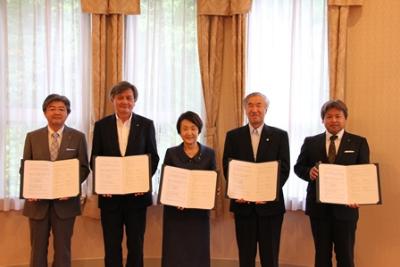 In cooperation with Yokohama National University, Yokohama City University, business group, international exchange group, we applied for Ministry of Education, Culture, Sports, Science and Technology "foreign student employment promotion program", and, as part of the academic city formation, suggestion was adopted (implementation period: in 2017 from ... in 2021 for (five years)).
By this approach, we develop four programs of "Japanese education" "career education" "internship" "company object" as "Yokohama model" and carry out and support employment of foreign student.
In addition, about this "Yokohama model", it unfolds in university, the local government of prefectural level after the city University, the third year after the second year.
In holding, conduct of each program, Kanagawa University and Kanto Gakuin University participate in as cooperation University.
(held in Thursday, June 15, 2017, cooperation agreement conclusion expression of 4 universities (wide National University, wide City University, Kanagawa Univ., Kanto Gakuin University), Yokohama-shiPress release material (PDF: 596KB))
"Yokohama Kanagawa foreign student employment promotion program" remote internship
We carry out remote internship in department store "Sogo Yokohama" representing Yokohama!
We work on group work to perform with lecture and future business model suggestion and remote to learn view on work that characteristic and way of working of work of department store, employee of Sogo Yokohama value.
※Depending on the situation of new coronavirus, contents may be changed.
"Sogo Yokohama" remote internship [offer was finished. Thank you for your application.]
Training period: From Tuesday, January 26, 2021 to Thursday, February 4 (ten days)
Training method: Online (Zoom)
Training contents: Meeting training, market research by Zoom, result presentation by Zoom
University panel patrol exhibition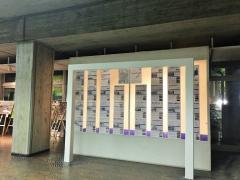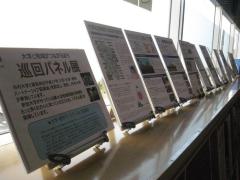 Adobe Acrobat Reader DC (old Adobe Reader) is necessary to open file of Portable Document Format.
Person who does not have can download free of charge from Adobe company.


To downloading of Adobe Acrobat Reader DC
Inquiry to this page
Policy Bureau University adjustment section
Telephone: 045-671-4273
Telephone: 045-671-4273
Fax: 045-664-9055
E-Mail address [email protected]