Child, baby
Last update date December 11, 2019
While I finish procedures at ward office, I take small child.
Place contains the first floor of the ward office shop front and is the left hand depths.
Ward office can use person with business in anyone free.
Please use casually.
<object>
Infants from six months after birth to 6 years old (non-school children)
<Reception hours>
Monday, Wednesday, Thursday (except holiday)
The morning: From 8:50 to 11:50 (as for the day care until noon)
The afternoon: From 13:00 to 16:00 (as for the day care until 16:10)
When you surpass day care capacity, you may have to wait.
Please finish exchange of restroom and diaper before day care.
I take nursing bottle, change of clothes, spare underwear (diaper).
I take habitual use toy when nap is worry.
Snacks, eating and drinking are put under ban in principle.
During day care, please do not appear outside ward office.
We may ask emergency to come.
Please come back immediately if you finish business.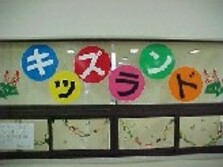 Kids land mark and the inside. The inside is with mat floor.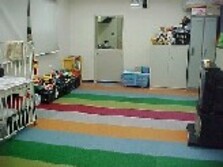 ---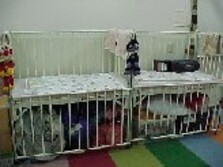 There are bed and toy among them, too.
---
We prepare space of the nursing and diaper exchange for mother having small baby.
The first-floor nursing room
As for the nursing room, the right of the first-floor health check-up room twelfth Vaccinations room is next.

Nursing room of the twelfth side and indoor state
---
As we can toe the mark with curtain, we can nurse in peace.
In addition, we can use bed and water supply.
Diaper switchboard, baby chair
There is following diaper switchboard, baby chair in ladies' room in Tsurumi Ward government office.
・Diaper switchboard: The first floor (the medical examination venue depths side), the second floor, the third floor, the fifth floor (elevator side restroom), multipurpose restroom (the medical examination venue entrance side) on the first floor
・Baby chair: Elevator side restroom of 1th-6th floors, multipurpose restroom (the medical examination venue depths side) on the first floor
---
Inquiry to this page
Tsurumi Ward General Affairs Department General Affairs Division
Telephone: 045-510-1657
Telephone: 045-510-1657
Fax: 045-510-1889
E-Mail address [email protected]