"totsuka senryu" of the 80th anniversary of Tozuka constituency system
Last update date July 10, 2020
We posted by Tozuka contact inhabitant of a ward Festival (November 3 Higashitotsuka Elementary School) and announced selected work of "totsuka senryu".
I send products toward the prizewinner. Thank you for your much application.
totsuka senryu prize-winning work (PDF: 340KB)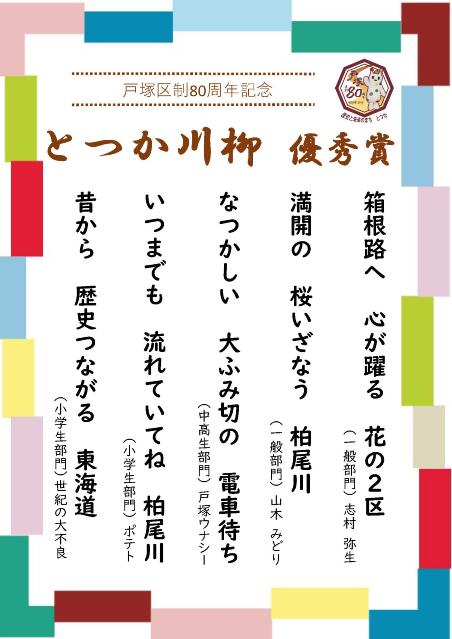 totsuka senryu award for excellence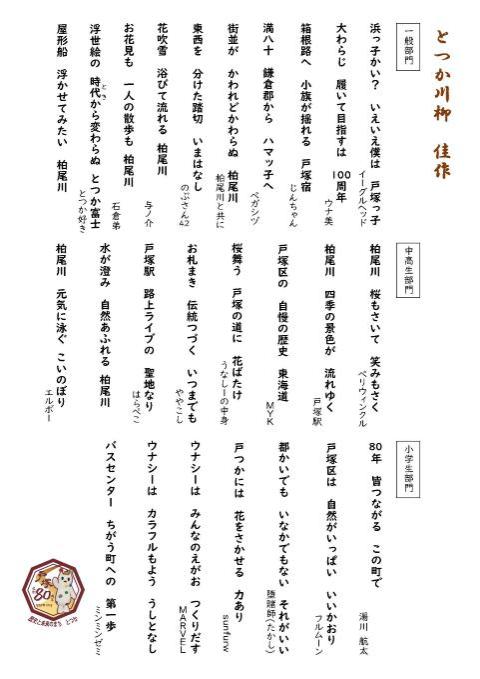 totsuka senryu fine work
"totsuka senryu" offer! Of this flyer (PDF: 1,841KB)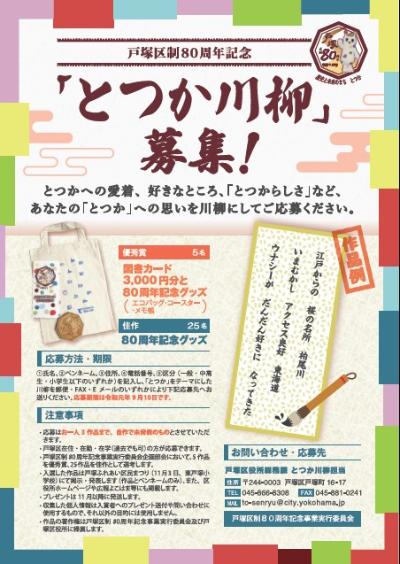 Adobe Acrobat Reader DC (old Adobe Reader) is necessary to open file of Portable Document Format.
Person who does not have can download free of charge from Adobe company.


To downloading of Adobe Acrobat Reader DC
Inquiry to this page
Totsuka Ward General Affairs Department General Affairs Division
Telephone: 045-866-8305
Telephone: 045-866-8305
Fax: 045-881-0241
E-Mail address [email protected]