From the pregnancy to childbirth
Last update date November 29, 2019
Grant of mother and child health handbook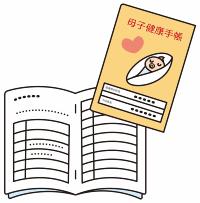 Mother and child health handbook is serious matter to record progress of the pregnancy or the development of postnatal child. You report the pregnancy in ward Health and Welfare Center living as soon as possible if you receive diagnosis of the pregnancy with medical institution, and please receive grant of mother and child health handbook. There is mother and child health handbook which is for foreign language (English, Chinese, the Hangul Alphabet, Spanish, Portuguese, Vietnamese).
In addition, we issue medical examination ticket spelling that gathered up medical examination ticket such as pregnant woman Health Checkups or medical institution baby/infant Health Checkups in addition. Expense that it costs for each medical examination utilizes part or free tonarimanode in full, and let's have a medical examination.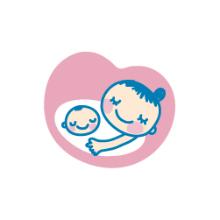 It is time when the beginning of the pregnancy is very important for health of growth and mother of baby.
When pregnant woman gets on train or bus, we acquire maternity mark. We are intended to show to people in circumference that it is pregnant woman.
Where can I have maternity mark?
You can get maternity mark with mother and child health handbook in Health and Welfare Center of ward office. You may get at station.
Mother (parents) classroom
Pregnant woman to deliver for the first time learns basic knowledge of the pregnancy, childbirth, child care. Mother, fathers whom baby is born as at the same time gather. We can meet person living in the same area. It is a chance to make friend.
Before childbirth after giving birth helper dispatch business
When which people helping with poor physical condition and housework, childcare are not, and has a problem applies after during the pregnancy or the delivery within five months, helper helping housework and childcare from company which Yokohama-shi entrusted with is dispatched system.
The use time, the number of times, rate
It is from 9:00 to 17:00 of Monday through Friday in day and time that we can take advantage of. It is available to less than two hours, twice a day once.
The use number of times is to 20 times. Multifetal case is available to 40 times.
Charge is 1,500 yen per once. We can receive reduction of taxes by condition. For more details, please confirm at the time of application.
You apply at Children and Families Support Division window of ward office of Address place, and please go through the procedure.
Consultation of the unexpected pregnancy
When "ninshin SOS Yokohama" was troubled with having the unexpected pregnancy and child, bringing up, by telephone and email is consulted. Counselor with qualifications such as nurses copes. Consultation is free.
Consultation of sterility, fuiku
We can talk about trouble of heart with obstetrical teacher, health nurse of ward Health and Welfare Center in telephone and interview when from one of woman. Interview needs reservation.
In addition, we can talk about inspection or treatment about sterility and fuiku being specialized with specialist, nurse of hospital free. Consultation needs reservation. We are published in this page (Japanese page) about detailed contents and reservation method.
The furtherance of specific infertility treatment costs
When we perform identification infertility treatment such as "in-vitro fertilization" that expensive medical expenses suffers from and "micro insemination" to support couple whom baby does not have in Yokohama-shi, employee health insurance assists all or a part of treatment costs not to be usable.
Applications include deadlines for limit and application for income. Please contact person in charge of City of Yokohama, Child and Youth Bureau child family section parent and child health treatment costs furtherance person in charge for detailed contents.
Reference
Contents
Reference
About thing about overall this page

Child and Youth Bureau child health Welfare Division child family section
Telephone: 045-671-2455
Reception hours: Weekdays 8:45-17:00
FAX: 045-681-0925
Email: [email protected]

About consultation of the unexpected pregnancy

Child and Youth Bureau child health Welfare Division child family section
Telephone consultation
Phone number 045-662-5524
Reception hours: From 10:00 a.m. to 10:00 p.m.
Email consultation
https://translate-en.city.yokohama.lg.jp/kurashi/kosodate-kyoiku/oyakokenko/ninshin/ninshinsos.html

About consultation of sterility, fuiku
About application of specific infertility treatment costs

Child and Youth Bureau child health Welfare Division child family section
Telephone: 045-671-3874
Reception hours: Weekdays 8:45-17:00
FAX: 045-681-0925
Email: [email protected]