Kohoku New Town Confort Shiroyama Hill
Final update date February 13, 2019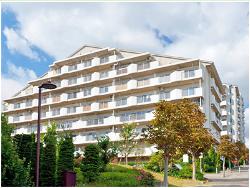 [Location]
3-23, Higashiyamata, Tsuzuki-ku, Yokohama-shi
[Access]
8-minute walk from Higashiyamada Station, Yokohama Subway Green Line
Tokyu Denentoshi Line "Saginuma Station" bus 21 minutes, 3 minutes on foot
Kohoku New Town Confort Shiroyama Hill (renter: UR City Organization) (outside site)
※Please be careful
Since the contents of the linked sites are not under the control of Yokohama City, Yokohama City does not take any responsibility for them.
In addition, about linked page, Yokohama-shi does not recommend the contents.
Type of certification and timing of certification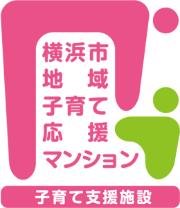 Child care support facility
Plan certification:―
Certification: March 6, 2014
Types of local child care support facilities

Kokoroen Higashiyamada
Required items

| | | |
| --- | --- | --- |
| Residential area | More than three-quarters of the total is more than 55 square meters. | Conformity |
Recommended item checklist (PDF: 88KB)
Child care support message from company
A 8-minute walk from Higashiyamada Station on the Yokohama Subway Green Line. Comfortable access is possible within 30 minutes to Yokohama.
There are also bus flights to Saginuma Station and Tsunashima Station, making it easy to access the city center.
Located on a green hill overlooking the city, it is a short-distance educational facility that is easy to go to school and go to school, a commercial facility that does not lack the procurement of daily necessities and food, a medical facility that is on foot, There are all the environments necessary for child care, such as abundant parks where children can play at ease.
One room in housing complex has a home-based nursery school called "Kogokoroen Higashiyamada", which provides generous and detailed childcare instead of busy moms who work together.
UR City Organization
※Please be careful
"Child care support message from company" publishes comment by authorized company for the purpose of reporting about authorized apartment, but Yokohama-shi guarantees completeness, accuracy, usefulness of contents Not a thing.
Adobe Acrobat Reader DC (formerly Adobe Reader) is required to open PDF files.
If you do not have it, you can download it free of charge from Adobe.


To download Adobe Acrobat Reader DC
Inquiries to this page
Housing Policy Division, Housing Bureau
Telephone: 045-671-3975
Telephone: 045-671-3975
Fax: 045-641-2756
Email address: [email protected]