Bay Site Honmaki - 3
Final update date February 20, 2019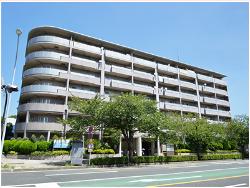 [Location]
33-8, Honmokuwada, Naka-ku, Yokohama-shi
[Access]
JR Negishi Line "Negishi Station" bus 6 minutes, 1 minute walk
Bay Site Honmaki -3 (renter: UR city organization) (outside site)
※Please be careful
Since the contents of the linked sites are not under the control of Yokohama City, Yokohama City does not take any responsibility for them.
In addition, about linked page, Yokohama-shi does not recommend the contents.
Type of certification and timing of certification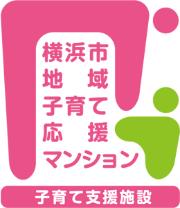 Child care support facility
Plan certification:―
Certification: March 6, 2014
Types of local child care support facilities
Aisu Honmaki Nursery Room
Required items

| | | |
| --- | --- | --- |
| Residential area | More than three-quarters of dwelling units of 55 square meters or more | Conformity |
Recommended item checklist (PDF: 88KB)
Child care support message from company
Located 6 minutes by bus from Negishi Station on the JR Negishi Line, it is a 1-minute walk, and you can access Yokohama in about 20 minutes including the bus.
The number of buses is large, and daily commuting is comfortable.
Despite being located in an area with the image of Yokohama, there are educational facilities, medical facilities, convenience and commercial facilities in the surrounding area.
Not only do you have all the facilities you need for your life, but there are also spacious parks, providing a perfect environment for raising children.
If you go a little further, you can enjoy Yokohama's uniqueness, such as Motomachi / Chukagai and Yamashita Park.
In housing complex City has a home-based childcare facility called "Airisu Honmaki Nursery Room" that supports busy moms with meticulous childcare.
UR City Organization
※Please be careful
"Child care support message from company" publishes comment by authorized company for the purpose of reporting about authorized apartment, but Yokohama-shi guarantees completeness, accuracy, usefulness of contents Not a thing.
Adobe Acrobat Reader DC (formerly Adobe Reader) is required to open PDF files.
If you do not have it, you can download it free of charge from Adobe.


To download Adobe Acrobat Reader DC
Inquiries to this page
Housing Policy Division, Housing Bureau
Telephone: 045-671-3975
Telephone: 045-671-3975
Fax: 045-641-2756
Email address: [email protected]