Brote Okurayama
Final update date July 15, 2020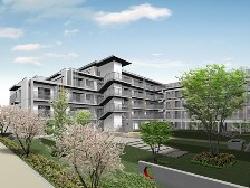 [Location]
4-991, Okurayama, Kouhoku-ku, Yokohama-shi and others
[Access]
A 9-minute walk from Okurayama Station in Toukyu Toyoko Line
Type of certification and timing of certification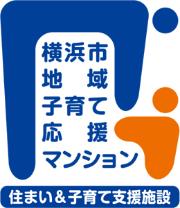 Housing & Child Raising Support Facility
[Planning certification] December 1, 2009
[This certification] October 24, 2011
Types of local child care support facilities
Asku Okurayama Nursery School
Required items
Residential area
More than three-quarters of the total is more than 55 square meters.
Conformity
barrier-free
Site, corridor of common use section, no steps in each residence, installation of elevators

Conformity

(Partial exemptions)

Sound shielding
Floor slab thickness of 200mm or more
Conformity
Recommended items

| | | |
| --- | --- | --- |
| Structural structure of buildings, etc. | Special consideration is given to the sound shielding of the upper and lower floors. | nonconformity |
| Structural structure of buildings, etc. | Common facilities such as meeting places and kids rooms | Conformity |
| Building layout plans, etc. | There is a square where children can play on the premises. | Conformity |
| Building layout plans, etc. | The site is green. | Conformity |
| Building layout plans, etc. | The road around you can walk safely | nonconformity |
| Plans and facilities | The fittings are hard to pinch fingers. | nonconformity |
| Plans and facilities | Sink is installed in the balcony. | nonconformity |
| Plans and facilities | Genseki has a wide space between the soil, a bench can be set up, and there is space for a stroller. | nonconformity |
| Plans and facilities | What a planning husband can do, such as being able to partition according to the child's growth | nonconformity |
| Plans and facilities | There are many spaces for intrusion, storage, and other storage. | Conformity |
| Consideration for anti-crime program Consideration | anti-crime program measures are applied to windows. | Conformity |
| Consideration for anti-crime program Consideration | A third party cannot easily enter the common use department. | Conformity |
| Consideration for anti-crime program Consideration | The eyes of the surveillance reach | Conformity |
Recommended item checklist (PDF: 7,787KB)
Child care support message from company
In the summer of 2010, a "child care support condominium" will be born in a place where the "Okurayama brand" has been established as a residential area! !
Providing a safe and secure environment for children, relieving the stress of raising children,
We have been planning to lead to regional revitalization.
A green mini-park spreads out at the entrance of the two-story atrium.
The common area is a kids room and party room where children can be satisfied,
We have a lounge, a place to form a community for child-rearing moms.
Of course, the dwelling unit is fully satisfied with the needs of daddy moms.
This condominium has a universal design.
Peaulia State Co., Ltd.
※Please be careful
"Child care support message from company" publishes comment by authorized company for the purpose of reporting about authorized apartment, but Yokohama-shi guarantees completeness, accuracy, usefulness of contents Not a thing.
Adobe Acrobat Reader DC (formerly Adobe Reader) is required to open PDF files.
If you do not have it, you can download it free of charge from Adobe.


To download Adobe Acrobat Reader DC
Inquiries to this page
Housing Policy Division, Housing Bureau
Telephone: 045-671-4121
Telephone: 045-671-4121
Fax: 045-641-2756
Email address: [email protected]